British pie week kicks off on Monday 7th March, but can you name the UK's favourite pies?
What better way to celebrate British Pie Week than with your favourite filling of choice, encased in a beautiful shell of buttery pastry and served with lashings of gravy.
Whether you like your pie slapped between a barm, with a dollop of piccalilli, or served plain - pies really are our nation's favourite.
So make sure you drop into the G.N. Badley & Sons store next week to check out our range - we've got everything from the classic home-made pork pie to our popular British beef steak pie, as well as Cornish-style pasties (do they count?)
But which pie does our nation favour the most? The research team at SlotsUp have analysed Google search data to see which pies us Brits are searching for the most.
Taking 15 of the most popular savoury pies across the UK, here's how they ranked:
| | | |
| --- | --- | --- |
| Ranking | Pie Flavour | Avg Search Volume Per Month |
| 1st | Cottage pie | 100K |
| 2nd | Fish pie | 50K |
| 3rd | Chicken and mushroom pie | 17K |
| 4th | Steak and ale pie | 14K |
| 5th | Lancashire Hotpot | 13K |
| 6th | Steak pie | 12K |
| 7th | Cheese and onion pie | 10K |
| 8th | Pork pie | 7K |
| 9th | Meat and potato pie | 6.5K |
| 10th | Steak and kidney pie | 5.9K |
| 11th | Shepherds pie | 4.9K |
| 12th | Cheese pie | 2.9K |
| 13th | Butter pie | 2.8K |
| 14th | Game pie | 2.3K |
| 15th | Pigeon pie | 800 |
Cottage Pie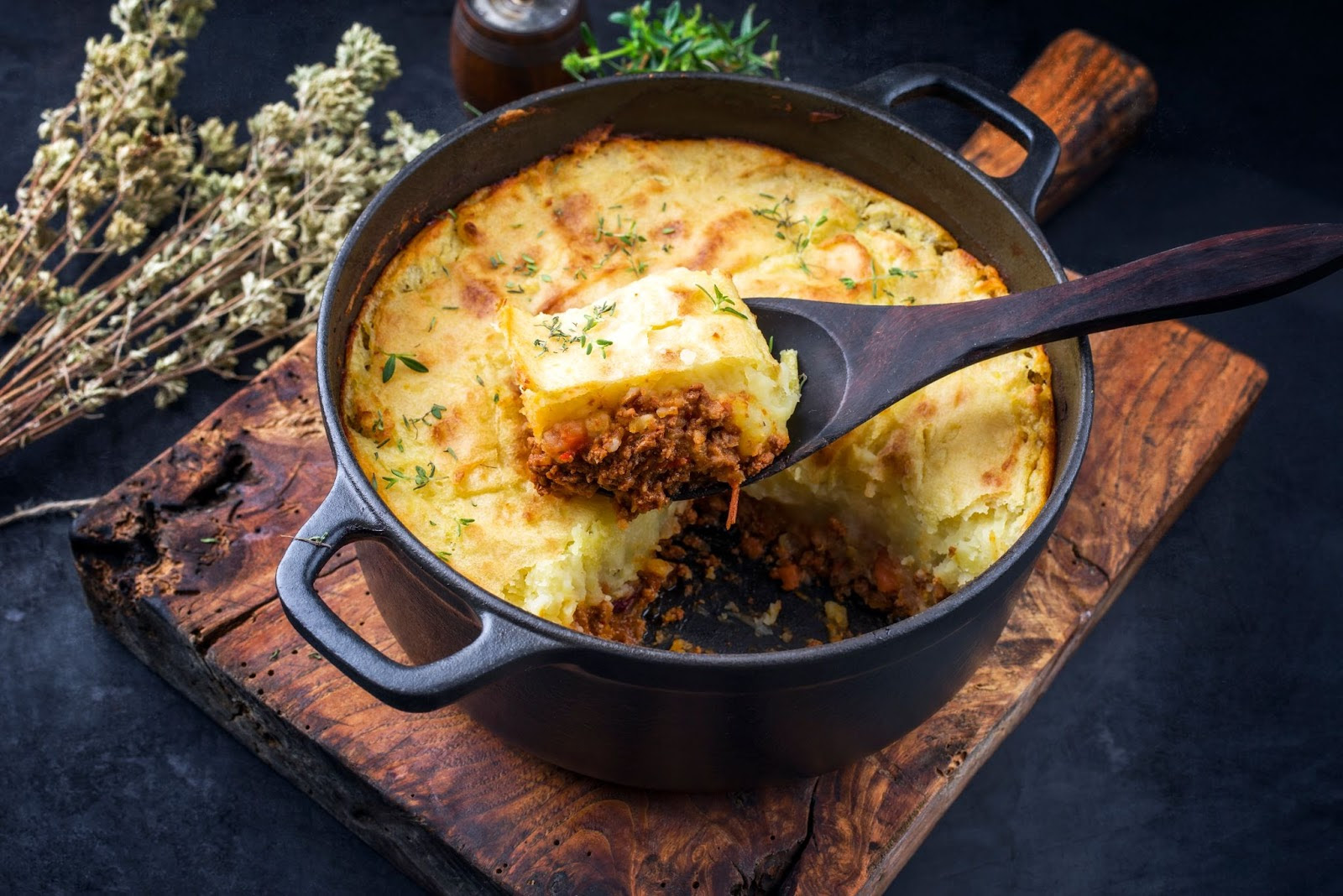 Source: Shutterstock - HL Photo 
Cottage pie is officially the nation's favourite pie! Made with minced beef, mixed vegetables and topped with mashed potato - even pastry-less, it still captures the nation's hearts…and taste buds! Pick up some Badley's minced beef and give it a go.
Fish Pie
Source: Shutterstock - Food-O-Graphy 
In second "plaice" for the UK's favourite pie is fish pie. Add in your favourite fish, as well as any veg of your choice (broccoli, cauliflower or green beans are popular options) to make your dish off the scale - but crack a window if you're reheating the left-overs the next day.
Chicken and Mushroom Pie
Source: Shutterstock - Joe Gough
In third place for the UK's most popular pie is chicken and mushroom. Made with either shortcrust or puff pastry, this timeless classic is bound to be a hit, with its peppery flavours and creamy filling.
Steak and Ale Pie
Source: Shutterstock - Maria Kovaleva
Narrowly missing the top 3, but standing in a commendable 4th place, is steak and ale pie. It's rich ale flavours, combined with delicious flaky pastry and tender chunks of beef, makes for a proper hearty, British delicacy.
Lancashire Hotpot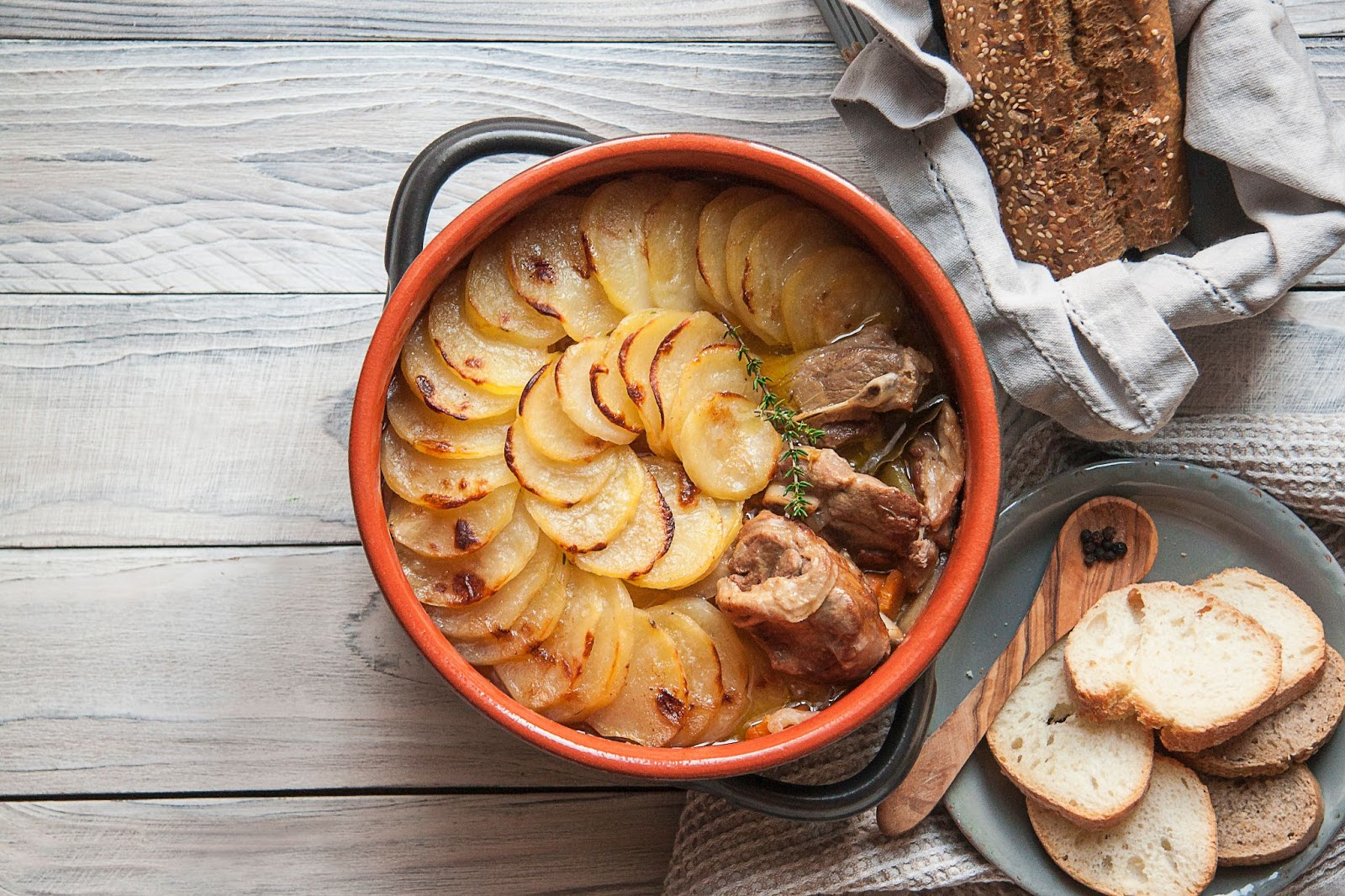 Source: Shutterstock - OlgaBombologna 
Lancashire hotpot comes in fifth place for the UK's favourite pie. With lamb, vegetables and a dash of Worcestershire sauce for flavour, all perfectly topped with potatoes - it's perfect for a cold winter's day.
Steak Pie
Source: Shutterstock - photographyfirm
What's better than tender beef covered in gravy? That's right, tender beef covered in gravy, in pastry! And it seems us Brits love steak pie too, as it comes in sixth place for the nation's favourite. It's a definite Badley's favourite too!
Cheese and Onion Pie 
Source: Shutterstock - spline_x
In seventh place is the versatile and humble cheese and onion pie. What it lacks in meat and colour, it makes up for in rich potatoes, onion, cheese and deliciousness!  
Pork Pie
Source: Shutterstock - Elena Zajchikova
A classic picnic and buffet favourite - the pork pie comes in eighth place. Whether you prefer them normal or bitesize, with pickles or with an egg inside, it seems us Brits can't get enough. Although it begs the controversial pork pie question; jelly or no jelly?
Meat and Potato Pie
Source: Shutterstock - TorriPhoto
Another British classic - the meat and potato pie comes in ninth place. Whether you prefer it pie shop style with a mashier filling, or homemade with a more chunky texture, this classic pie is perfect served with mushy peas, gravy and homemade chips.
Steak and Kidney Pie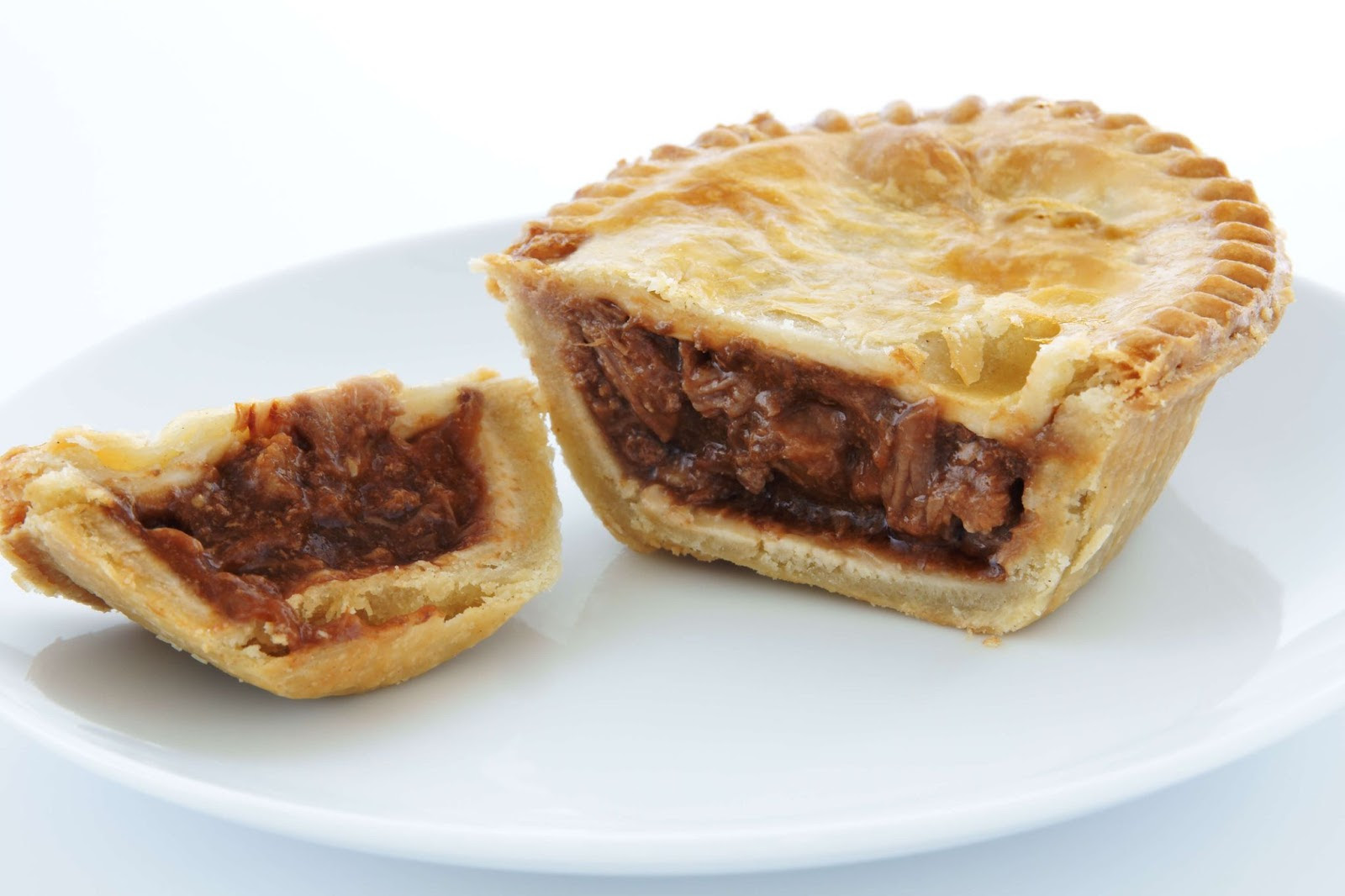 Source: Shutterstock - David Pimborough
 The pub classic, steak and kidney pie, surprisingly only comes in tenth place. It's unique flavours derive from the diced kidneys, and are complimented perfectly by the diced beef and onion - perfect for a hearty, Sunday night dinner!
Shepherd's Pie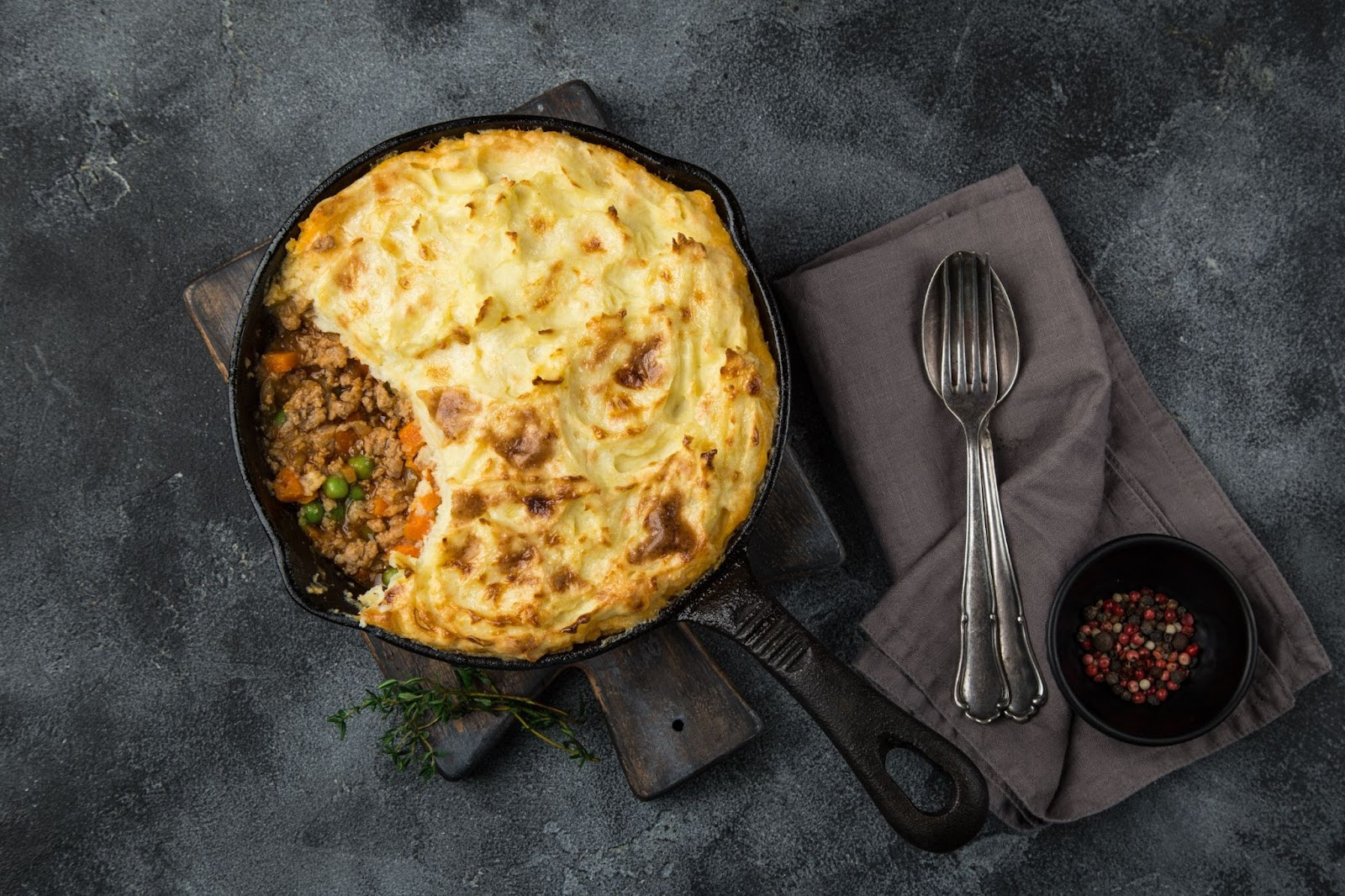 Source: Shutterstock - Anna Shepulova
Just narrowly missing the top 10 is the shepherd's pie. It's such a British question, but what is the difference between a cottage pie and a shepherd's pie? While a cottage pie contains beef mince, a shepherd's pie more traditionally contains lamb meat. You learn something new every day - that's what British pie week is all about!
Cheese Pie
Source: Shutterstock - Viktory Panchenko
In twelfth place is cheese pie. Despite potentially being labelled as basic or boring, admittedly it's a classic that you just can't beat. If you're making your own from scratch, why not mix up the recipe with different cheeses of your choice.
Butter Pie
Source: Greenhalgh's
Arguably the pinnacle of Lancashire delicacies, the butter pie comes in thirteenth place. Despite the common confusion, this pie is not just butter and pastry. In fact, it is made with potatoes, onion and lashings of butter. But if that doesn't quite tickle your pickle, why not add a blob of Lancashire piccalilli to really get your taste buds tingling.
Game Pie
Source: Shutterstock - hlphoto
A lesser common pie, but still as hearty and filling as the rest, game pie comes in fourteenth place. Including mixed game meat such as hare and rabbit, pheasant and partridge, plus venison steak, this pie is definitely a treat. Try serving it with creamy celeriac mash and lashings of gravy.
Pigeon Pie
Source: Great British Chefs
Pigeon pie ranks in fifteenth place. This deep-filled delicacy has been eaten as early as the 1670's in French cuisine. The savoury game pie, made of pigeon meat and other various ingredients such as mushrooms, is now widely enjoyed in other European cuisines also.
* What's your favourite pie filling? Is there anything you'd like to see us add to the menu here at G.N. Badley & Sons? We always love to hear your views, so drop in, or drop us a line.